Let's Talk About RC Cars For A Moment
I do not have funds for a second fun car, or even a car that is both fun and practical for daily driving. Between student loans and exorbitant amounts of money outfitting my dog in the latest doggy Cyclone gear, I'm tapped out. That is where RC cars come in for me.
RC cars are a great way to live your red car dreams if you are not old enough or don't have funds for a secondary car. These little cars are actually fairly close to setting up and running a tiny actual race car. You can also get all of this for a relatively cheap price, at least if you compare it to an actual race car.
Another great thing about RCs is if you are like me and flip-flop between on and offroad racing, why not do both? I have an on-road car and an off-road beast that both do upwards of 60mph, and they are outdated.
You can be any type of racer you wish.
Whether you want to race off-road, on-road, scale crawling, F1 or mini, there is a type of RC car out there for you. The hobby can get very niche with any type of build that can be had, even semi-trucks.
As I said above, my cars are both way out of date. There is even a car that will run 0-100 in under 5 seconds. You read that right, but if you need proof, check out the tweet from Traxxas below.
https://twitter.com/Traxxas/status/991808670995566592
These cars have gotten extremely quick, with this Traxxas XO-1 topping 100 fairly easily if it only takes 5 seconds. Even the off-road vehicles are reaching 70mph in entry-level models.
Scale is something I have always enjoyed.
Scale RC is made to look as real as possible; there are all sorts of sub-sects of this also. The most popular is scale crawling, where the cars are made to look as much like the real trucks as possible, and are driven slowly to emulate actual rock crawlers.
One of my favorites, though, is the F1 cars. They aren't necessarily scale, but since Formula 1 is easily my favorite type of racing, they are the most fun for me. The sad part about them is that no one in my area really touches much on-road, so I don't have the ability to race anyone – but maybe someday.
This hobby is a great way to teach some basic mechanical skills.
This is especially true with Nitro RC cars, since they are just tiny 1-cylinder engines. Rebuilding and tuning the carburetors is a great way to learn some basic mechanics on your own car. Even though they are much smaller, much of the concept is the same.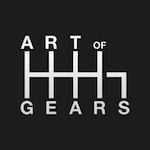 I have also always enjoyed setting up and tuning the suspensions with preloading for taking jumps and optimizing for whatever type of course I happen to be running.
I even enjoy the painting aspect, since the bodies largely do not come painted. They are just a clear Lexan style plastic that holds up fairly well to flips and rolls. Painting it allows for customization to suit your tastes.
All in all, it is something every car person should try at least once. You never know, you may actually really like it.
Let us know what you think about RC cars in the comment section below. Who else enjoys this hobby? Sound off!