The Biggest Day in Racing is Here.
We don't cover racing here very often, as that isn't our wheelhouse. Visit Beyond the Flag for more in-depth racing coverage. I do, however, want to at least give the rundown because cars and racecars go hand-in-hand.
Formula 1 Monaco Grand Prix. Indianapolis 500 (more commonly known as the Indy500). Coca-Cola 600. All three are among the bigger races in each of their series and are long, grueling races.  Fortunately for race fans, they also all fall on the same day, which is actually my favorite day to watch racing.
I always wait in anticipation for race day; my wife hates it even though she is a Formula One fan.
We are now two races in.
As I type this, the Monaco Grand Prix has happened and the Indianapolis 500 has just finished. The parties are just starting in Monaco and Indianapolis respectively for each race winner. I will not give any specifics of the races to avoid any spoilers.
Next up at 5:00 PM CST is the NASCAR Coca-Cola 600. I am not a huge NASCAR fan as open wheel is what I really enjoy in racing. However, this one is always worth a watch.  The race holds the title of longest in NASCAR. As the name suggests, the drivers will have covered 600 miles by the end of the race.
No doubles this year.
In the past, some drivers have done what is called the "Memorial Day Double".  This is where they finish the Indy 500, jump on a plane to Charlotte, North Carolina, hop in a NASCAR stock car and do the Coca-Cola 600.  The first to attempt was John Andretti in 1994 and it has been attempted 10 times by 4 drivers. Kurt Busch was the last person to try it in 2014 and finished 6th in Indy and 40th at Charlotte.
No matter what happens in the race, I am happy.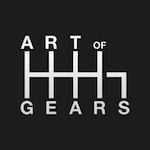 When the racing is good and I have a viable excuse to hang out in my cool basement all day and not do much of anything makes for a nice day in my mind.  The best part for me right now is the reair of the Monaco Grand Prix which is a great excuse to get nothing done in between.
What are your feeling down about race day? Which is your favorite one to watch? Let us know in the comments below.