Maroon 5's Adam Levine Drives All-Electric Porsche Mission E Prototype
Adam Levine seems to think that electric vehicles "don't have a soul." A short ride in the all-electric Porsche Mission E might have changed his mind on that notion, though.
It certainly seems like the German automaker is starting to ramp up the marketing its Mission E – its first entirely electric car.
Last week, former F1 driver Mark Webber took an advanced prototype of the Porsche Mission E onto Porsche's test track in Weissach, Germany. It certainly got his seal of approval as he called the German brand's first all-electric car a "game changer." Even though Webber works as a Porsche brand rep, we should't devalue his opinion.
Though, if you want another viewpoint on the Mission E, take it right from Maroon 5's lead singer Adam Levine. As a Porsche aficionado and someone not too keen on electric cars, Levine was extremely impressed with the Mission E. He feels like EVs lack a soul and a beating heart.
Porsche's decision to use Levine to promote the Mission E might have something to do with him owning a 1958 356A Speedster, for ten years!
Unlike Mark Webber who drove a Panamera-based prototype of the Mission E, Levine got to experience the actual concept car – and it looks a lot more attractive.
In the video, Levine asks the instructor about the Mission E's horsepower figures. She jokes saying it has more than he could handle. Webber, though, has already confirmed that the production model will have over 600 horses thanks to its two electric motors. Porsche reports that the Mission E concept can sprint from 0-60 mph in less than 3.5 seconds and has a range of 310 miles.
According to CarScoops,
"Once the production car arrives, it will act as a direct rival to the Tesla Model S, with rumors claiming that there will be an entry-level version with around 400 HP as well as a mid-level one with 536 HP. If that's true, then it's quite possible that the flagship model will indeed produce in excess of 600 horses."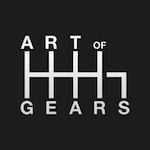 The Porsche Mission E is expected to go into production sometime next year. It is currently still in a test program and not expected to hit the market until the second half of 2019.
See Adam Levine's 1958 Porsche Speedster below and watch him take the Mission E out on the track for a little fun.
What are your thoughts on the Mission E concept? Can this all-electric vehicle really be a "game changer" as Webber says? Sound off in the comment section below and let your voice be heard.