Watch a restored 1968 Ford Mustang GT Fastback tour the french countryside
French car enthusiast Jacques Jenn got the old muscle car of his dreams and restored it into a beautiful green masterpiece.
Jenn found the 1968 Ford Mustang in 2012. At that time, he wanted to find a car that he could restore. He struggled to find something that he liked until someone called him about the 1968 Ford Mustang GT Fastback. Petrolicious put together a fantastic video showcasing the car and Jenn's hard work.
The car was in good condition with matching numbers, meaning that the engine and transmission were originals. Jenn liked the car, in part, because it was the same kind of car Steve McQueen drove in the iconic movie Bullitt.
Jenn's 1968 Ford Mustang Fastback project
After thinking it through, he had it delivered from Chicago, IL to France where he began the restoration of the car. In total, Jenn took two years restoring the car. During that time he worked two days a week on the model for six hours a day.
In order to do this and still carry on a regular job, Jenn got to the shop at 5:30 am so he could work on the model before he had to go to work. During the time of the restoration, Jenn said he took the car out from time to time.
Jenn says that he believes people who restore and renovate cars are the artisans of the automotive industry. He cites consistency as ones of the keys to restoring a vehicle.
Another important aspect of the restoration process is learning everything about the vehicle. Jenn said that in order to restore a car you have to learn how everything works.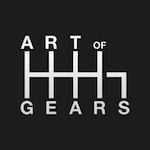 A finished restoration, a work of art
With Jenn's restoration of his Ford Mustang finished, he notes the support he got from his now wife. He said she was often the driving force behind the project. Before the project was finished they weren't married, and he drove them to the wedding in the car.
Jenn also said that he got to spend a lot of time with his son during the project. His son helped him build the car over the course of the two-year project. Jenn now says he takes the car out joyriding. The car is a sense of joy for him and his family.
Check out the full episode put together by Petrolicious below.
It's stories like these that inspire others to indulge in their dreams. Jenn now has a dream car, and he's hopefully inspired others to go out and get their own.