New Toyota Supra models to offer four-cylinder engine
We've already seen the new Toyota Supra prototype for years now, but details are still sparse.
The Toyota Supra is among the most hotly anticipated cars of this decade, and we're finally getting more information about the powertrain. It may surprise some that we're only hearing this now, as we've seen the new Supra testing for two years now.
According to Road & Track, the Toyota Supra will offer two BMW-sourced engines. We had already heard about the potential for a 335-HP inline 6-cylinder engine, but there's word of another base-model powertrain.
Toyota states that the all-new Supra will also be available with a more conservative turbocharged I4. This 262-HP, BMW B48B20 engine is a 2.0L turbocharged number that can be found in dozens of BMW-made models since 2014.
So… How will this new four-cylinder Supra perform?
It's hard to say outright just how fast this four-cylinder Toyota Supra will be. However, it's quite clear that straight-line speed won't be its biggest party trick.
Consider the Mini Cooper S. While sprightly, it isn't exactly the definition of breathtaking in terms of performance. Can you guess what engine powers the Mini Cooper S? The very same B48B20 inline-4 engine.
The B48B20 engine will certainly be enough to make the four-cylinder Supra exciting, but it's definitely nowhere close to the likes of a C7 Corvette in terms of power. Worrying, considering the 'Vette is surely a direct competitor.
Why would the new Toyota Supra be underpowered?
In a world of 700-HP Challengers and 1000-HP hypercars, 262-HP sounds underwhelming. But it's important to remember that Toyota isn't always about huge numbers just for the sake of shock and awe.
Remember the LFA? Its V10 engine wasn't as powerful as equivalent Lamborghinis or Ferraris. However, Jeremy Clarkson maintains it's the best car he has ever driven.
Toyota has been spending years testing this chassis in conjunction with BMW. Teams have spent hundreds of hours sending test mules around the Nürburgring. The all-new Supra will be all about balance.
Clocking in around 3,300 lbs. and boasting 50/50 weight distribution, 262-HP sounds right on the money for a base model sports car. Especially considering there will likely be some trick suspension and aerodynamic work to help in the twisties.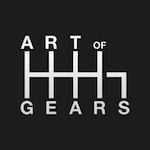 If you're into 800-HP supercharged V8s, then the new Toyota Supra won't be for you. But if you're into spirited drives through technical turns, then this might be a game-changer.