Netflix Drive to Survive draws new fans to F1 Racing
Season four of Netflix's hit docu-series Drive to Survive has been streaming for just over a week, and the reviews are in. Like the previous three seasons, this series is not for the hardcore fan; it can be enjoyed without ever watching a race.
https://twitter.com/F1/status/1502370021045149697
The 2021 season featured a 22-race grudge match between Max Verstappen and Lewis Hamilton. The movie-like climax peaked in the last race with a final lap controversy, making it one of the most unforgettable seasons in its history. The season was so full of drama that it didn't need help from show producers and writers. That may be why the comments are split. Still, the extra attention shows a different side of racing and opens the sport up to a diverse audience.
Netflix F1 Series Drawing a New Crowd
The latest example of the attention F1 attracts with a big spread in Vanity Fair's April issue. Be warned if you're a hardcore gear head whose idea of dressing up is putting on a cleaning pair of overalls, do not click the link. Some images are hard to unsee.
A few of the sport's biggest names are wearing clothes with styles and colours that are not garage-appropriate. The article, Netflix, Drive to Survive, and the New Cult of F1 Fandom, details the "new class of driver celebrities" complete with several fashion photos.
The New Yorker is also a fan of F1 or the Netflix series. "The show takes the ambition and the grandeur of marquee sports documentaries and scales them down to bingeable reality-TV size," wrote Carrie Battan, who admits to not being a fan. But, she writes, "even those with no prior interest in motorsport, which is how I described myself until recently—will understand immediately why Formula 1 is a worthy subject. The racing world is rife with idiosyncrasies that seem almost as if they were created to drum up controversy."
Forbes also highlighted the series, putting it ahead of Ryan Reynold's Adam Project as a must-watch. The writer is completely transparent in admitting that he didn't watch racing or any sport until he was forced by a friend to watch the show.
Now Paul Tassi says, "I've turned into an evangelist for it, a common trait among fans." He says, "I never thought a Netflix series would get me to wake up early on weekends to watch actual F1 races, but here we are." What got the entertainment writer hooked was the narratives and the storylines, but now he is actually watching the racing. "Cannot recommend this series enough, as if it can make me a convert, that has to be true of anyone."
The Champion is not a Fan
While drawing kudos from unexpected fans, some of those closest to the sport have not been so kind. Many motorsports sites write that sport cannot be scripted, accusing Netflix of too much creative license and creating bogus storylines. The reigning world champion, Max Verstappen, refused to participate in the series. He told BBC Sport, "I watched two episodes, but I was not very impressed. It's just not my thing, faking rivalries."
While not taking part in it or watching the series, Verstappen understands the importance the show has played. "At one point [it helps to bring in audience] but that effect also runs out. I think we're beyond that stage now, and it's more like a reality show, in my opinion."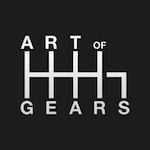 That might not be a bad thing, Survivor is in its 42 season, and people continue to eat it up. So F1 is in a great spot. It can embrace the new audiences showing up and tuning in because of the reality show vibe. It also knows the hardcore fans and those with the sport long before the producers and writers showed up will still be there when they move on.