Love the world of automobiles? Enjoy writing? Want to join one of the FanSided network's newest and hottest sites and have a worldwide platform to share your views? ArtofGears.com is for you!
NOW ACCEPTING APPLICANTS FOR PAID POSITIONS
We have a number of spots open as we gear up for 2016. We are primarily looking for people to cover current, popular automotive topics, but we also have openings for those interested in doing viral videos and/or historical features.
Experience in online writing is preferred, but not mandatory.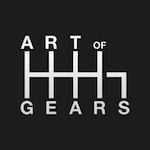 WHO WE ARE
We offer daily news, opinions, video and analysis on all that makes up the world of automobiles. You can cover your favorite genre for a national website under the Time Inc. brand. Have a different idea in mind? Pitch it to us. We're always looking to improve our team and if you have a way to do that, we'd be happy to listen.
Our writers craft their own headlines and work at their own leisure. That freedom is priceless and makes the online writing journey that much more enjoyable.
WHAT WE OFFER
As a member of the FanSided network (under Time Inc), you'll immediately get that name recognition that independent websites have to work much harder for.
You'll get national exposure and invaluable work experience, but that's not the only way to get value from writing for ArtofGears.com.
Every qualified writer earns $1.00/1000 page views. The only criteria for getting paid is you must write eight pieces per month to qualify. That's basically two per week. You don't have to be a math phenom to see the value there. The more you write and promote your pieces, the more you earn.
We are also in the process of developing relationships with numerous relevant companies to get advanced content screenings, exclusive interviews and conference call opportunities.
There are also opportunities to do flat-rate pieces on occasion. The editor may provide a specific piece they'd like written, with a flat dollar amount offer. Anyone can volunteer to be eligible for these opportunities.
BECOME PART OF ARTOFGEARS.COM
Interested? You'll have to apply through FanSided at http://fansided.com/join-fansided/. Make sure to mention ArtofGears.com as the site you'd like to write for. You can also send an email to our Director at michael.dunlap (at) fansided.com if you have any questions. We can't wait for you to join our team!