Marchi Mobile's eleMMent Palazzo Superior RV Is So Extra
The eleMMent Palazzo Superior is the world's most expensive and luxurious recreational vehicle (RV) with its very own rooftop patio.
This over-the-top mobile home offers a slew of technical innovations and comfort features that will blow your mind. The eleMMent palazzo Superior RV has been recognized in nearly 200 countries as the most outstanding motorhome ever created. The vehicle's design certainly speaks for itself, with a design that has taken its inspiration from the world of aviation, motorsports and yachting. By tying all those aspects together, you get a masterpiece that has come to life.
March Mobile says, "The cab's striking appearance is ahead of its time and was manufactured with extreme precision using high performance carbon fiber materials."
The eleMMent Palazzo is powered by a Volvo 6-cylinder in-line engine, producing up to 600 horsepower.
The sporty design is evident in its lines and contours, as well as in the 36-inch wheel covers that closely resemble the race cars of today. The construction of the body, both inside and out, is parallel to Marchi Mobile's commitment to offering outstanding functionality and comfort in one. It is a complex construction that exceeds that of other mobile homes by a long-haul.
Marchi Mobile's website states,
"Its self-supporting and incredibly robust structure with a 60+ mm wall thickness provides outstanding stability and an insulation rating comparable to expedition vehicles operated on extreme off-road terrains. However, the design lines remain elegant with integrated yacht windows and fine chrome trim to include indirect lighting."
The cockpit of the eleMMent contains a central digital instrumentation and MMI control that was inspired by those found in jets. All of this functions, however, like a top-of-the-line luxury limousine. The helicopter-like windshield provides a gorgeous panoramic view and can be darkened using the adjustable sun protection system.
The most impressive and eye-catching feature of the eleMMent RV has to be the Sky Lounge. It lifts itself to create a roof-top deck with lounge furniture, floor heating and a mean sound system.
How does all this work, you may ask. Well, the automatic lift system raises the "lounge" up and out of the vehicle's body to create an enclosed roof deck. The exterior stairwell leads up to the spacious deck for a "home away from home" that is definitely taking over-the-top to new heights – literally. To ensure comfortable interior temperature and pressure, this RV has a continuous air circulation system with the ability to program different temperature zones.
You will never be bored in the eleMMent with its 4-meter couch that is within reach of a luxury bar and wine cabinet with its own ice-maker. Kick back and relax while watching your favorite television shows and movies from its large screen across the room. There is also an open kitchenette so you will never be left without your go-to snacks and meals.
"The floor plan of the eleMMent palazzo superior will disprove any pre-existing stereotypes of mobile homes. Its purposeful engineering has created a living space that provides maximum comfort for owners and guests."
https://www.instagram.com/p/BMsotP4gf3K/?tagged=elemment
When it's time for bed or even a nap, there are two rooms. The larger master bedroom contains a king-size bed that is manufactured by the same company that supplies beds to the royal family in Britain. It is actually considered to be the most comfortable bed in the world, but we cannot say for ourselves. As if that wasn't enough, you will be sleeping in fine Italian linen in a bedroom that is furnished with a dressing table and another big-screen TV. There is also a spa area adjoined to the room with a 1.5 square-meter rainfall shower. Is there anything else we're missing? What more could you want?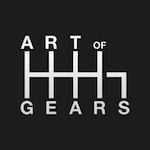 Take a closer look at the eleMMent Palazzo Superior RV below. This vehicle is out of this world!
What do you think about the eleMMent RV? If possible, would you want one or at least to take a trip in one? Silly question, right?! Leave a comment below and let us know. This RV is like a luxurious house on wheels and even nicer than a lot of people's homes. It's truly a sight to see and I would definitely want to see one in person and maybe ride across the country in it.