American Chopper is Back TONIGHT with MLB bikes, and a '51 Buick!
Get ready for it! An all-new season of American Chopper is premiering tonight at 10 p.m. ET/PT. The Teutul's are back for more custom fabricating (and all the incessant father-son bickering that's invariably going to follow).
You Can't Keep A Good Bike Down
American Chopper has seen an on-again, off-again production cycle, and despite all the strife, it has come a long way since its 2002 beginnings on Discovery. We've watched them transfer over to TLC in 2007, get canceled in 2010 (where they'd return to Discovery, only to end again in 2012).
You can download the teaser HERE if you really can't wait another few hours!
Scoff at reality TV if you must (we all do at some point in time), the American Chopper drama is hardly fabricated. Sure, producers throw their clever little spins in here and there, for effect. But the father-son rivalry that was in a state of constant percolation on the show would eventually boil over into a flurry of lawsuits as relations between Paul Teutul Jr. and Paul Teutul Sr. as their relationship reached an all-time low.
Say Shenanigans One More Time
Frivolous as it may be, half of the value we derived from the production had less to do with an American Chopper custom, and more to do with the action that ensued around the building of said American Chopper custom. Whether Sr. was giving one of his famous (and highly-censored) lunchtime tardiness lectures or Jr. was slamming doors and punching holes through them (literally), many of us would develop a soft spot for the candor and shenanigans that constantly permeated the show.
During their hiatus as the dust settled, the American Chopper void would be filled with similar shows to "take the edge off," but nothing felt quite like some good ol' American Chopper!
Same Old Teutuls – Brand New Action!
As the new season kicks off, we're in for a special treat as the father-son "team" (if I may be so presumptuous) work to restore a 1951 Buick. Sr. will risk everything, by deviating from his proven formula to try out new ideas. Jr. will battle time and creativity to build a bike that'll impress both his dad and the MLB. (No pressure.)
Is the show more about building choppers, or is it the allure of the rivalry that draws us in? One could argue both, but nobody can deny the high-octane tension that exploded on countless episodes in the past over a simple motorcycle provision. These two can't sit in the same room without a zinger and a jab. Are we in for the same action as before? (One can only hope.)
A New Hope
The relationship may be on the permanent mend between the two bike builders, however, as Teutul Jr.'s desire to improve his relationship with his father is nothing secret. He'd reveal to an ET source that, "My dad and I are working on trying to be friends again."
"I don't want to work for my father anymore, but I certainly want more of a friendship. I mean, that's what's important to me." – Paul Teutul Jr.
Paul is no longer subject to his father's raging mood, but we'll have to find out if his new employees have the same sense of security. "I'm older now; a lot wiser," Paul Teutul Sr. says with a grin. The big question is, "How will this newfound wisdom apply itself?" As rational, responsible members of modern society, we'd like to say that it should translate into patience and understanding; but we all know that's garbage! We want more rip-roaring tantrums, and we want them in double-doses.
Who Was Your American Chopper Hero?
The show captured the fine dynamic of a dysfunctional operation, where viewers always had someone to sympathize with. Who was your superstar? Did you feel more for Paul Teutul Sr.'s constant plight of a disorganized business and unruly subordinates? Or did his raucous rants send you into sweaty flashbacks of your overbearing, micro-managing supervisor, gettin' all up in your business?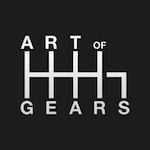 No matter who you like more, they're a hard bunch not to like (at least a little bit)! Be sure to tune in tonight and kick off the season with the crew you know you're going to miss next time Discovery prematurely pulls the plug!
American Chopper aired more than 200 episodes since their debut in 2002 until the show ended in 2010. The American Chopper spinoff, Senior vs. Junior would go on to air another 70 episodes of joy and uplifting banter. Saddle up motor fans! Here we go again!