Bentley Bentayga Rival On The Cards, Says Land Rover Design Director
According to Land Rover, a more upmarket Range Rover can take on the Bentley Bentayga and win. So why not bring it on to the arena?
Love it or hate it. But the Bentley Bentayga has proven itself in the premium SUV market. Bentley's oddball SUV offering has struck gold and in all likelihood, will become one of the brand's major sellers. Land Rover has been observing the developments and according to its Design Director, Jerry McGovern, it is open to the idea of a more upmarket Range Rover model which can win when pitted against the Bentley.
A report on Automotive News Europe quotes McGovern's statement on the topic.
Why not? We've realized that the Range Rover has got this big expanse across its price range, so it's not a very big step to get into Bentayga country.
The Range Rover badge is now spread across a variety of models under the Land Rover umbrella. It's not what it used to be before, when the tag was attached to one premium luxury SUV. Right now, Range Rover, Range Rover Evoque, Range Rover Sport and Range Rover Velar form the lineup, each with its own unique identity and target audience.
McGovern goes on to elaborate on the aforementioned fact.
I would argue you could have two Range Rovers exactly the same size but if they had two personalities then they would both have equal appeal but to different customers.
He doesn't seem to cushion his punches too when it comes to speaking about Bentley and its SUV offering.
Bentley doesn't have the pedigree and authenticity in that particular sector. We've got unquestionable pedigree.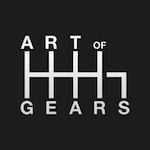 Will a more upmarket Range Rover halo model command the same brand value and image of a Bentley? It's a Land Rover after all.
It's a valid point that Land Rover's Design Director has made. Bentley is relatively new to the domain of making SUVs, though they are way up than Land Rover as far as creating luxury cars is concerned. And with the might of Volkswagen to turn to for assistance, it won't be long before Bentley improves on the off-road vehicle aspects of the Bentayga.
Land Rover's challenge on the other hand will be more about making the Range Rover halo model up to the same level as the Bentley Bentayga in features and luxury. Above all, Land Rover must invest a lot in building up the brand's image so that it is considered as a logo which is on par with Bentley.
Right now, the Range Rover flagship model, which is the long wheelbase version, costs around $140k in Europe. The Bentayga will set you back by $236k in the same market. It will be interesting to see how Land Rover manages to make that quantum leap in features and price in order to qualify as a serious contender for the Bentley Bentayga.