WeatherTech Racing: How Come More People Don't Watch This Stuff?
WeatherTech Racing is one of the most confusing motorsports you could possibly try to wrap your head around. The complex network of sub-classes and categories make it hard to even "Google" properly, but I'll promise you one thing right now – if you gave it a fair chance, you'd never look at racing the same way!
The billet aluminum top fuel dragster mill consumes 3,000 cubic-feet of oxygen, and 11 gallons of fuel, per minute. The engine is in a state of self-destruction as soon as the hammer drops. It will be rebuilt every quarter-mile – or up to 184 times per year. (Engine Builder.) The race is over by the time you take a nice, fat pull from that $14 Bud Light you bought at the concession stand. You can't even eat a hot dog in-between rebuilds! 
Record-Setting 2,800-Mile Shootouts
The number 5 Action Express WeatherTech Racing Cadillac (below) would set new distance and lap records at the 56th Rolex 24 after completing 808 laps – over a distance of 2,876.48 miles – in January of 2018! A top fuel dragster would need to be rebuilt over 11.500 times to cover the same distance WetherTech does in a day! There's a reason why those guys can rebuild the 11,000hp engines in 60 minutes. (See Tony Schumacher's U.S. Army car mechanics do the entire rebuild in a seven-minute time-lapse by Road and Track here!)
Endurance racing is unlike anything you've ever seen! WetherTech drives it home in a beautiful, well-produced package with clever, super-zoom, slow-motion shots that suck you right into the racetrack! Any of the sanctioned racing events do, as a matter of fact. It is complicated to understand, but there's a goldmine of motorsports action for those willing to dig!
I'm not going to try to "clear up the fog" for you here. There are many other articles out there that do an excellent job of outlining the "thing" that is GT racing, like this Red Bull feature from 2017. Instead, I'm going to throw a friendly plug to our boys (and girls) over there in the highly-underappreciated – and exceptionally competitive – world of GT racing, and hopefully ignite a raging fire of GT passion in a few of you out there.
A Class For Everybody
The reason why GT/WeatherTech racing seems so ambiguous is simple: GT racing is so ambiguous. It's a multi-class competition – circumnavigating the globe throughout various sanctioning bodies – with all types of different racecars. Some are funny-looking things we (now) call Daytona Prototype Internationals (DPi). The 600hp machines run alongside the Le Mans Prototype 2 (LMP2), GT Le Mans (GTLM), and GT Daytona (GTD)-class racecars in a balls-out, 200mph-plus battle to the checkered flag. (FIA World Endurance Championship.) (IMSA.)
The GTLM cars are the first ones from the top (directly under the Prototypes) that start to look like production cars. The 525hp GTLM field consists of top-level GT contenders; BMW M8s, C7.R Corvettes, Ferrari 488s, Ford GTs, and the 911 RSR.
GTD cars use the FIA GT3 specification and teams must run one amateur driver in the regular season. The IMSA-approved ranks of the 500hp GT Daytonas include Audi R8s, BMW M6s, Ferrari 488s, Acura NSXs, Lamborghini Huracans, Lexus RFs, and Porsche 911s.
Stepping across the IMSA spectrum, to the former Continental Tire Series, we move yet another step closer to the performance you can find in your garage; the Michelin Pilot Challenge's Grand Sport (GS) and Touring Car (TCR) classes. The GS cars are SRO GT4 homologated, tuned between 400hp and 450hp, and capable of over 160mph. Aston Martin Vantage GT4s pound doors and diffusers with Camaros, Mustangs, McLaren 540s, and Mercedes AMGs as they slice through the finest road courses a racecar could possibly hope to find.
The 350hp TCR class is home to the Type R Civics, Audi RS3s, Opel Astras, and Peugeot 308s.
Fiberglass Fireworks
When the limits of traction (and driver ability) are inevitably pushed beyond the proverbial "line," there's usually a nice tire barrier standing by, waiting to "catch" the soft fiberglass of the offending racecars, and disperse its components into a nice explosion of rubber and racecar. Crashes, therefore, are usually aplenty. Usually, that's game over if it's a hard enough hit; but sometimes, a quick pit and some duct tape can get a car back in action. Over the course of these long races, you'll be able to watch various cars systematically deteriorate under the unforgiving demands of these cut-throat competitions.
Despite the highly-aggressive nature of this constant nose-to-tail racing, you're not going to see pit-fights in WeatherTech, like we sometimes see in other sports. Although that's arguably a strong selling point for those sports, endurance racing seems to focus all the energy on the track.
To summarize WeatherTech up, you take a field of pro/semi-pro drivers; stick em together in cars with wildly different performance characteristics; race them on legendary circuits around the world; run it long enough for fuel and tires to become a decisive factor. Endurance racing runs day and night, rain or shine. No matter what you do, you're bound to see some action shortly!
WetherTech racing is a whole different animal from our big-box venues like the NHRA, NASCAR, and INDY racing; it's so obscure, you could almost forget it exists. But it's really a HUGE motorsport, and why more people aren't completely enamored by the thrill and suspense of WEC racing is the mystery of a lifetime!
It's a whole lot of what racing should be, and very little of what it shouldn't be.
There are many different avenues with which to explore your unrealized love of endurance racing. If you're unsure where to start; watch the highlight reel of the 2018 Mobil 1 "12 Hours of Sebring" (above) for eight minutes; transition to YouTube (where you will get sucked into a rabbit hole for an hour and a half); download a cool GTLM wallpaper for your desktop; and stay pumped up for the 2019 12 Hours of Sebring this March!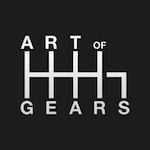 Can't catch it live? YouTube it after the fact, and proceed about your daily life with the sound of thousands of collective horsepower pounding into the back of your mind. Watch as the drivers ride the razor-thin line of performance to its very edge – and beyond. Watch WeatherTech!